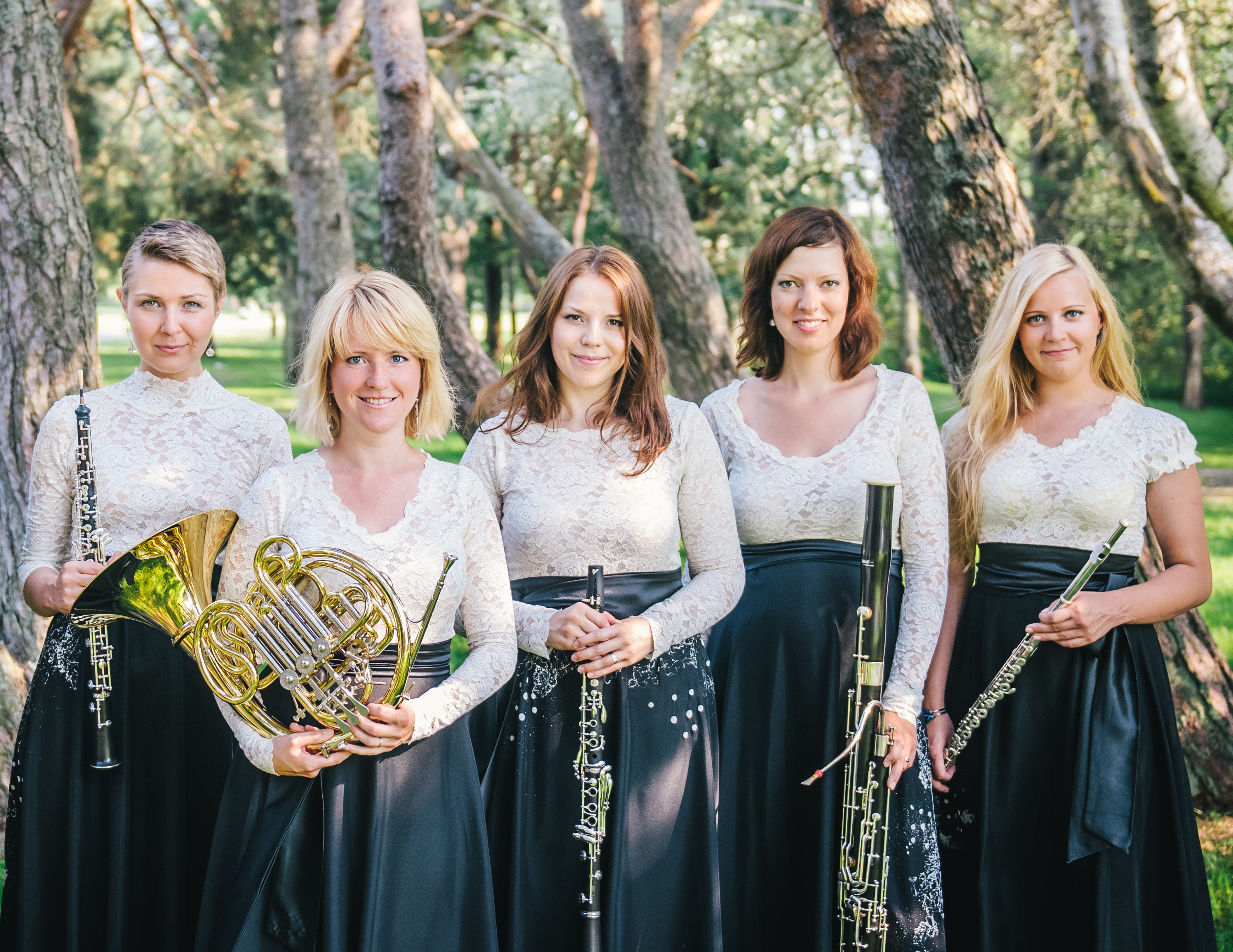 Heli Ernits Helena Tuuling Anna Kelder

Meelika Mikson
Mari Gienow (Kalmet)
Woodwind Quintet Estica involves Estonian young wind players who have improved their musical skills mostly abroad. The quintet's repertoire focuses on music by Estonian composers. Jaan Tamm Woodwind Quintet, one of the legendary Estonian ensembles, inspired many composers to write new music for woodwinds. Woodwind Quintet Estica´s main goal is to continue the tradition of woodwind quintet in Estonia and to introduce this music to wider public. "We wish to do so with sense of mission, yet with youthfulness and femininity."

Estica had concerts in Tartu, Pärnu & Tallinn, March 2012, dedicated to 70th anniversary of Jaan Tamm Woodwind Quintet. The concert program contained works of Estonian composers Arvo Pärt, Mati Kuulberg, Cyrillus Kreek, Kuldar Sink and Villem Kapp.
In February 2013 Estica had concerts in St. Petersburg, Tallinn, Tartu, Otepää dedicated to 95th
anniversary of Republic of Estonia and in June concerts with Estonian pianist Piret Väinmaa.

Estica has an official web page:
estica.webs.com
IN YOUTUBE:
Cyrillus Kreek, Võru Suite, recorded in Pärnu
listen here
Mati Kuulberg, Quintet, recorded in Pärnu
listen here
Arvo Pärt, Quintettino, recorded in Tallinn
listen here